Hello!
#LittleLoves is a linky held over at But Why Mummy Why. I thought it would be fun to join in with this once a week.
The idea behind the posts is that they are a weekly chance to remember the little things you've loved that join up to make your week. You don't need to be a parenting blogger to join in, all bloggers are welcome!
Better late than never this week!
Read

I have been reading The Ship by Antonia Honeywell this week. I am enjoying it but with such a crazy week haven't been able to immerse myself within a book like usual.
Watched
I have been binge-watching Hollyoaks this week. I normally have at least 5 episodes on my SKY+ so I'm never up to date! I loved the return of Ant & Dec's Saturday Night Takeaway too. My favourite programme of the week is probably The Great British Sewing Bee, I love watching the creations and would love to have a go at sewing myself.
Image Credit
Heard
My little P laughed for the first time this week. He only did it the once (despite my best efforts to get him to do it again). My husband missed it, I'm sure we will hear lots more of it soon. It was the most adorable thing, ever!
Made
We made pizza this week! It was a nice change from shop bought, at least we knew the contents.
Wore
Our Mothercare Baby Carrier. We went to Denmark this week and used this to hold P around the airport. It was a life saver, although not so sure it will be as easy when he is bigger. It was nice to feel like he was safe with me, he seemed to like snuggling in it – he feel asleep the whole time.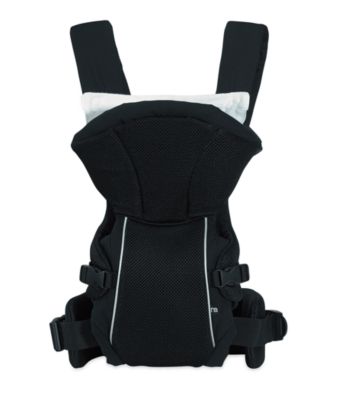 Image Credit
And Lastly
We went to Denmark to visit my sister-in-law this week. We only went for two days, but for our first flight and holiday away from home with a three month old I felt this was enough. P was brilliant on both flights, falling asleep both times. It's amazing to think that he has been on an aeroplane already – at 3 months old. It was lovely to catch up with the family and Denmark is a lovely place to visit. It is so clean and the culture is so different to here in the UK.
We also went to The Marlowe Theatre in Canterbury to watch Shrek. It was a lovely afternoon out – we even managed to grab lunch. I missed P massively but mummy and daddy time was lovely. The show was fun (not the best I've seen) but still worth the watch. Gerard Carey was by far the show stealer, his portrayal of Lord Farquaad was just pure genius.
Image Credit
Hope you've all had a good week, would love to know what you've been up to!